Making films, running live events writing books
The World Premiere of 50 Kisses was held on February 13th 2014
The London Screenwriters' Festival - October 2016
Experience, inspire and connect… The LSF and Great British Pitchfest is now the biggest professional gathering of screenwriters in the world. Three days, 1,000 delegates, 150 speakers, online network (with over 200 video seminars).
MORE INFO HERE
'Offers more opportunities and inspiration over 3 days than BAFTA and BFI do in a year'
Nick Boocock, Screenwriter
Can you write a short screenplay, a short story or make a shhort film? If you can you should get involved in Create50 as we are bringing feture films written and made by YOU, and short story collections written by YOU to the world. It's truly AMAZING!
www.Create50.com
On the blog today...
What else is Living Spirit up to?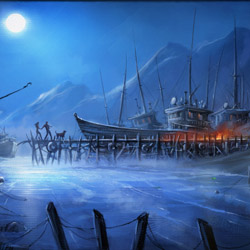 The Next Movie...
Right now, screenwriter Judy Goldberg and Chris Jones are neck deep in redrafting our next project, currently titled 'Project Rocketboy'. Needless to say there is much laughter, wailing, frustration and joy with each and every passage typed. More on this sporadically on the blog.
Loading Twitter messages...